Good morning and Happy New Year!
This post features the items we made since last month's Needlework and Woodworking Update.
Above is a Scandinavian Design Intarsia hand knit sweater. These take longer to make than most other types of sweaters, but it is worth it! It's gorgeous, comfortable, and very warm since the unused colors are carried on the wrong side of the work making it a double knit in the yoke. $190.
More images and information here.
This hat is knit in the same Scandinavian Intarsia technique as the sweater above it. This one is in wool blend. $40.
More images and information here.
This is another wool blend intarsia hat with gray as the main color. $40.
More images and information here.
This Patchwork Hat was a special order. It was made to coordinate with a Patchwork Sweater recently sold.
Click here to see an adult patchwork sweater currently available in the shop
.
Two more shell stitch cloche hats/chemo caps/night caps were also added to the shop this month. Woodland colors are featured in the hat above...
...and this pretty hat is in shades of pink, turquoise, and lavender.
These hats and more than 60 similar hats are here.
This was a custom order wine bottle and wine glass holder.
Similar and other wine-related items are here.
Also from the wood working shop this month were Pet Kennel Tags that are personalized for each buyer so I'm not showing them all here. Our Engraved Personalized Pet Kennel Tags are perfect for any pet's enclosure.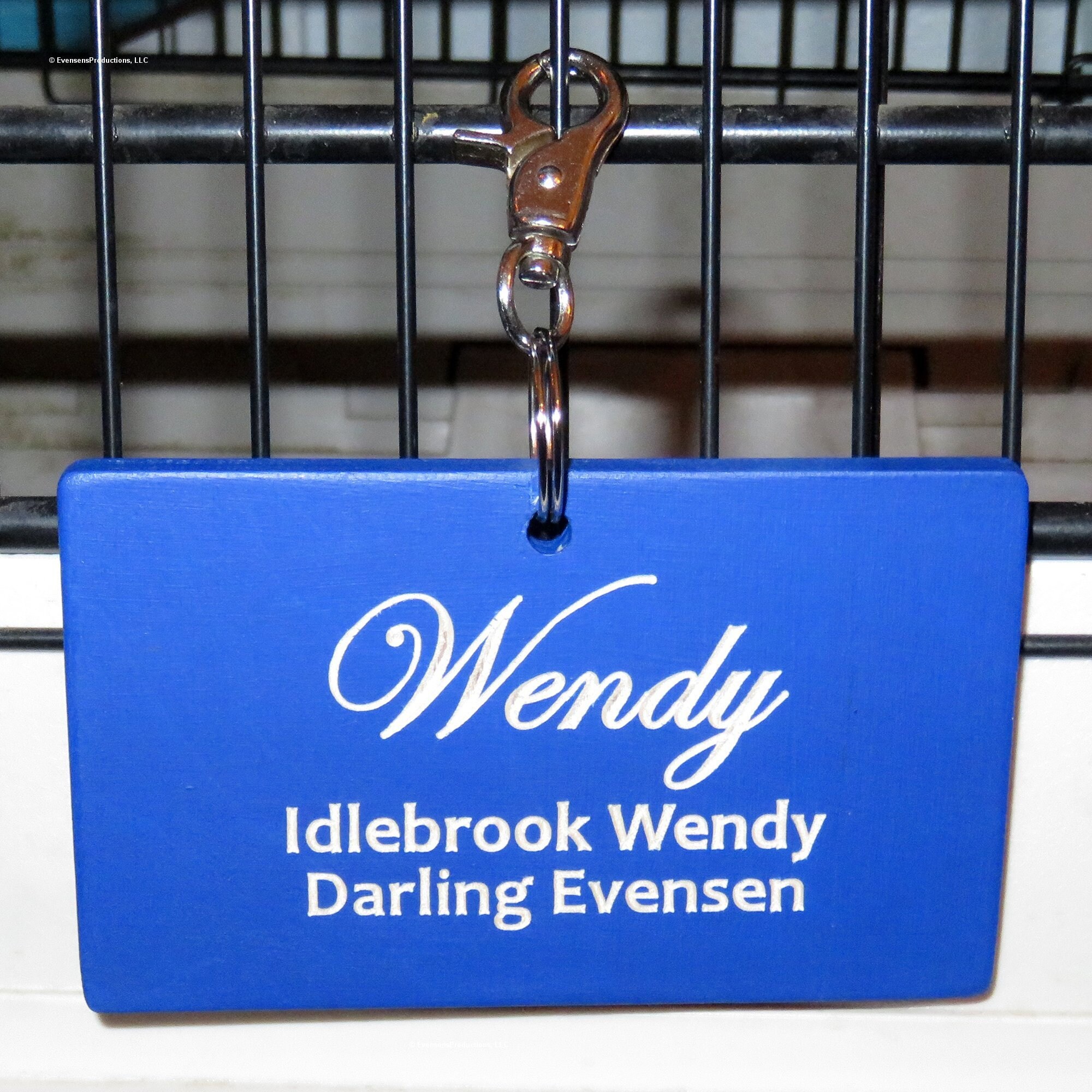 Here is an image of the tags we have in the shop. $12.
More information about our personalized tags is here
.
December was a very busy month with family and friends as well as shipping items for our shop,
EvensensProductions.com
. We thank everyone for a great 2018 and look forward to the challenges of an exciting 2019.
All the very best,
Lois
----------------------------------------------------
Original and Traditional Hand Crafted Designs
----------------------------------------------------